Bromsgrove School in the UK: My impressions from my visit
28.11.22
381
I try to attend the UK Secondary Schools Conference at least once a year precisely because the conference is followed up by agent visits to independent schools. I can choose which region I want to see schools in and go on a 3-day tour to the chosen region.
This year, I chose to visit Midland School in North West Birmingham, which had some very good schools, but most of all I wanted to visit Bromesgrove School in person.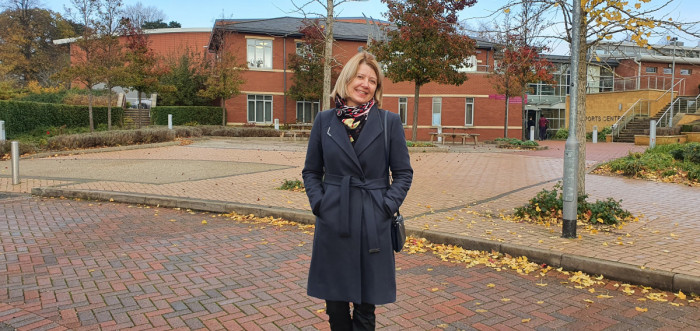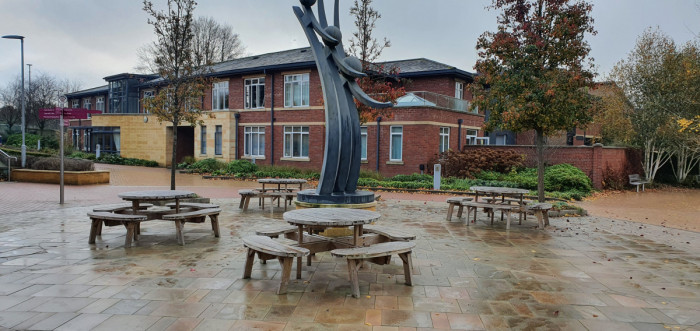 Bromesgrove is a top ten UK IB school, offering such academic programmes in high school: GCSEs, after which you can take both A-levels and IBs.
From the website the school is very impressive, but about ten years ago I had a student here for IB and she constantly complained. She complained about the poor conditions in the residences, the super-serious discipline, for example, that she wasn't allowed to take classes because the coat she bought was 3 centimetres shorter than the school rules allowed. Since then, I have been wary of recommending this school to my clients, despite the high results of the students.
Let me start by saying that I liked Bromesgrove very much, from the rich infrastructure and the study and extra-curricular programmes on offer, to the atmosphere at the school, where international students are well integrated and get full support from the staff and local students.
The school has changed greatly in the last 10 years and has kept up with the times. New residences have been built for permanent residents and day students, many interesting programmes have been added, sports academies, technology has been introduced into the curriculum and significant changes have been made to school discipline.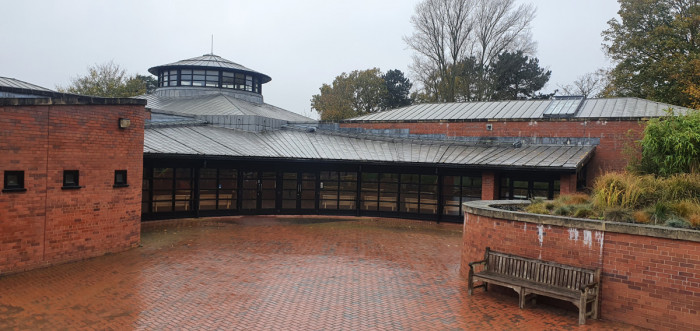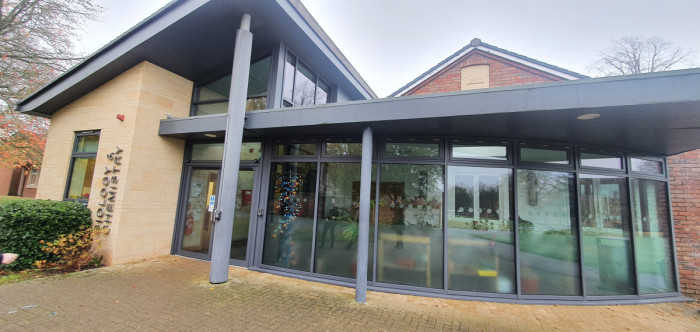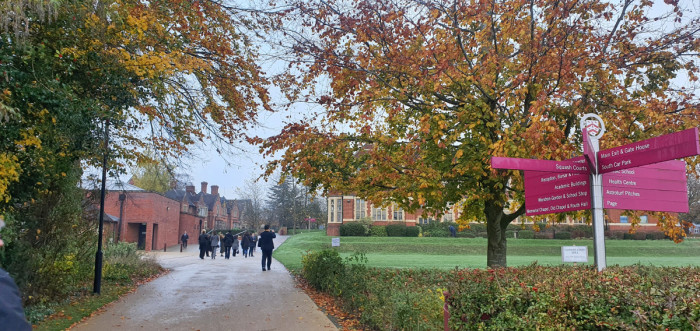 During my visit I was able to talk to a student who has been at the boarding school since she was 10 years old - she is now 17. Thanks to her I learned a lot of interesting things about the teaching, the accommodation and all the changes that have taken place here over these 7 years.
The school takes children from a very young age, at the age of 2 or 3 a child can already go to the school-based nursery and then move on to primary school. There are around 1200 students at the school, 500 of whom are students studying and living at the school.
There is a wide range of subjects for secondary and higher school students to choose from: GCSE programme - choice from 25 subjects, A-level programme - from 14, IB programme - from 10. The A-level programme is still being chosen by students more frequently, but IB is catching up. Dorothy, with whom I spoke, also chose the A-level programme, explaining that there are fewer subjects and it is easier to concentrate and get a good result, especially as she is confident that she will only apply to British universities and for the choice of her specialty this programme was enough.
On GCSE, students who are interested in science can take it as one subject and get a GCSE in one course, but they can also split the sciences and get three degrees in different sciences at once.
The curriculum at the school is taught in an unusual way and often students do not only study on campus, more so on GCSE: for example, when studying a British author in an English Literature class, students travel to the place where he was born to learn more elements of his biography and immerse themselves in the atmosphere.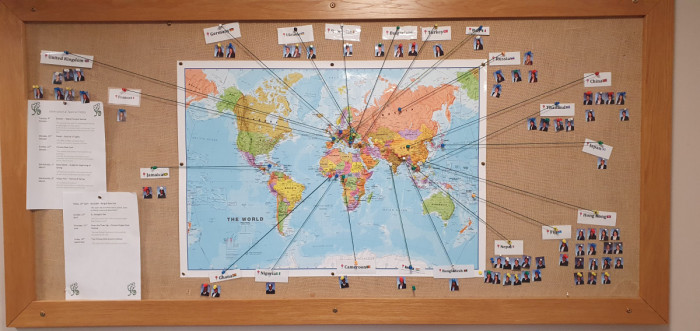 The school also has electives that are attended in the evenings: acting classes, sports classes, finance and life skills classes, extra tutoring classes, etc.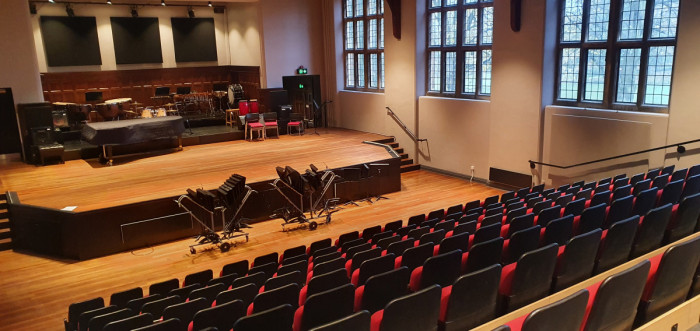 There are numerous tennis courts and a swimming pool on the school campus, giving students the opportunity to train in professional sports academies for swimming and tennis. There are also numerous sports pitches, a multi-purpose gym, climbing wall and dance studio, plus a gym that is available to students from the age of 16. Sports academy students can choose BTEC Sports over one of the A-level subjects.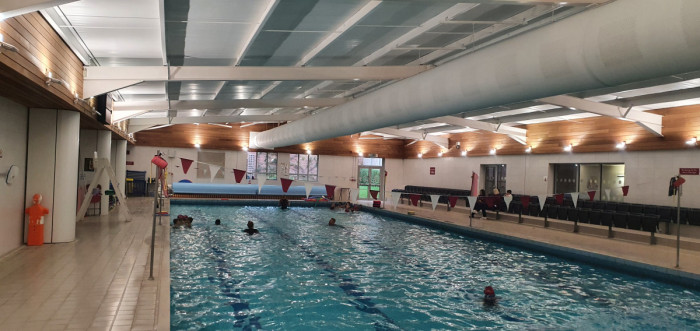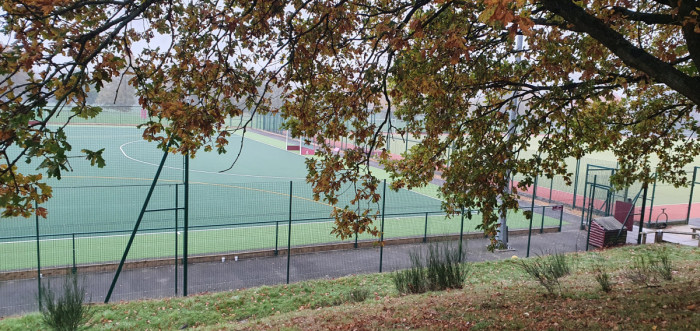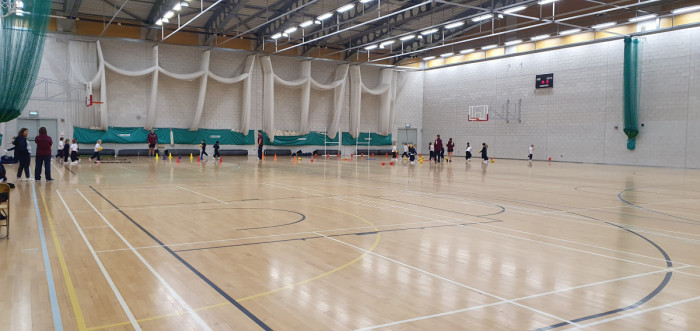 An interesting fact turned out to be that for many years the school has not had a bell to signal the end of a lesson - instead students and teacher have to keep track of time and be responsible for it.
A student told me that during her eight years at the school a lot has changed: several existing 6 residences for high school and middle school students have been expanded and a new residence has been built for junior high students. In addition, all of the school's buildings are constantly being renovated and the interiors improved.
Regarding the school uniform I mentioned earlier, she confirmed that indeed the rules here are quite strict, but slightly changed - now girls can not only wear skirts, but also trousers. At school everyone has to wear the school dress code at all times, in high school (Sixth Form) students wear classic business suits. In general, Dorothy does not think that discipline here is very strict, rather that the school has a business-like atmosphere.
Accommodation at the school is divided by age and grade level. Year 9-10 students live in triple rooms, Year 11 students live in twin rooms and in the final year they usually have their own room. Each room has a separate bathroom.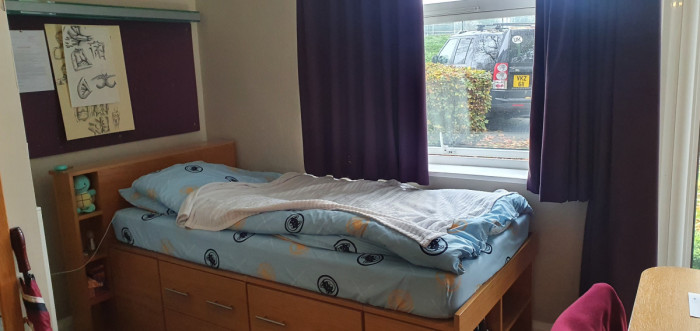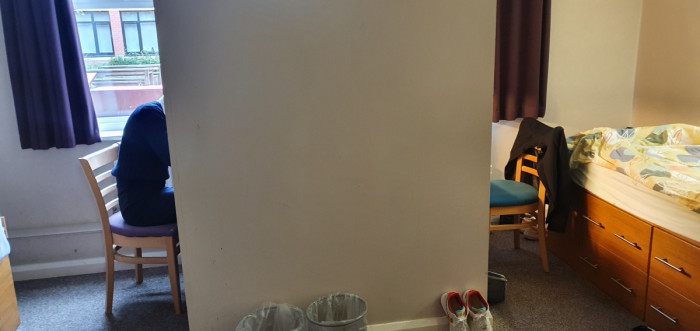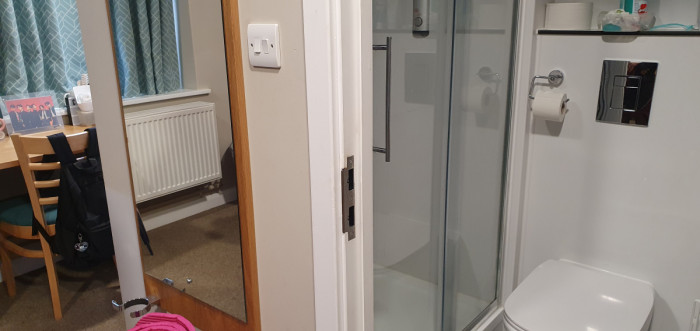 Before transferring to high school, students can choose whether they want to stay on the school campus or move to an off-campus campus 500 metres away.
While living on campus, students can also choose to go on excursions every weekend, engage in various activities and participate in sports and cultural activities: go to the cinema, take horse riding or shooting lessons and go on excursions.
Overall, the school made a very positive impression - a long way from London, but with a great atmosphere and infrastructure.
Important