The opinion of a student about College du Leman
03.10.17
1411
High school in Geneva, Switzerland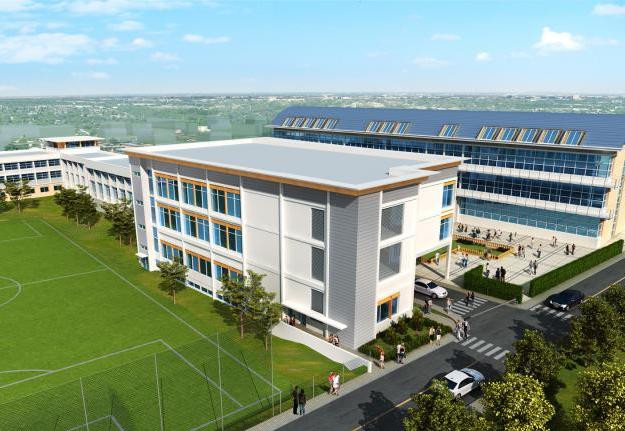 While visiting the school I was able to interview Christina from Kyiv, who has been studying at College du Leman for three years and graduates from the AP (American Program) program next year.
Here's what Kristina shared about her school experience:
L: How did it all start for you, why this school?
K: I was 15 years old when I came to study at Collège du Léman. My parents decided to send me to study in Switzerland because this school is one of the top and the most promising for my future. This is my third year in college, now in grade 11.
L: Why did you choose the study on the American High School Diploma program? Where do you plan to go next?
K: I do the program,Advanced Placement (American Program), and I plan to stay in Switzerland to enroll in EHL (Ecole Hoteliere de Lausanne) for speciality Hospitality and Restaurant Management. This is a very famous university in preparation specialists in the sphere of Hospitality, probably the best in the world, and you can enter here only after graduating from a top school in Switzerland. All programs at the university are in English and French.
L: What subjects did you choose at the Advanced Placement level?
K: In grade 11, I study mathematics, art, psychology, philosophy, English, French and geography. Also in the American department, you can choose physics, chemistry, biology, environmental systems, comparative political science, US history and European history.
At the advanced level, I study art this year, and next year I will take more mathematics and history. I find this program is much more difficult, but it also provides more opportunities for admission.
L: Tell me what you do in your free time.
K: Since I live in the boarding house of the school, after school I go to play sports, and every weekend all the students of the boarding house have the opportunity to participate in interesting local sports and cultural events. So, for example, in the fall I did wake boarding on Lake Geneva, I went to a chocolate factory where we made chocolate ourselves, our teachers and school management organized a barbecue.
In general, weekends are always entertaining.
L: What would you advise to pay attention to families who choose the school in Switzerland.
K: I would advise you to pay attention to the location of the school. Collège du Léman is close to Geneva, so it is not difficult for us going to the city on weekends, while some other schools are located, for example, in the mountains, and schoolchildren need a long journey to the city or to the airport, while it takes only 15-20 minutes from school to the airport. We are very close to the lake, so we can walk along the shore and enjoy wonderful views of the Alps.
Christina, 17 years old